Want to go from this...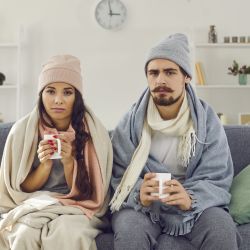 to this?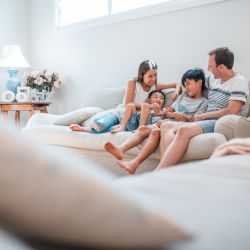 How a Scorecard assessment can help you
Understanding how your home uses energy and copes with hot and cold weather means you can take a targeted approach to upgrading your home. Our analysis shows this can often be achieved without major changes to the home.
Your Scorecard certificate can help guide your renovation plans to keep your future energy costs low, make your home more comfortable and lower your home's environmental impacts.
Scorecard assessors can model the impact of changing different elements of your plans, allowing you to make informed choices about your renovation. This feature is so effective some architects have now become Scorecard assessors. You may also be eligible for a green housing loan.
Whatever your goals, Scorecard can help.
Scorecard can help you make the right decisions when renovating
Danielle's story
Danielle and her family moved into their new home only to find it was draughty, uncomfortable and expensive to run. They had a Scorecard assessment which rated their home at just 1-star.
Danielle, her architect and builder used the Scorecard certificate to guide decisions about which upgrades would make the biggest impact on the energy efficiency and comfort of the home. They focused on upgrading to high efficiency appliances, double glazing and external shading that allowed winter sun in and kept summer sun out.
Danielle had their home reassessed at the end of the renovation and their home was re-rated at 7-stars. Their newly renovated home was significantly more comfortable to live in, and uses a quarter of the energy to run.
"It's really, really helpful being able to quantify the different star ratings. Knowing where you've come from and where you end up is terrific, because then you understand how much of a difference you've made."
Renovating with Scorecard
Renovation tips
Planning renovations? Even small ones? It's a great time to think about how you can make your home more resistant to seasonal weather. This is where a Scorecard assessment can really help.
Insulate your walls
Heat travels through walls, and insulation slows the heat down. Walls are difficult to insulate, so it's best to do it while you are renovating. If you need to replace the lining or cladding of any walls, install insulation at the same time.
Incorporate thermal mass
Talk to your Scorecard assessor about renovations, and about how 'thermal mass' (bricks, tiles and concrete) in the right place can help keep your house comfortable.
Upgrade your windows
Windows let a lot of heat into and out of your home, particularly if you have no way of shading them from the outside in summer or insufficient internal window coverings in winter.
Glass and frames, particularly metal frames, both conduct heat. Double glazing will not prevent heat entering your house if the sun directly hits the glass.
Deciding whether to replace windows is a complex matter, with a lot of factors to consider. Book a Scorecard assessment for help deciding what kind of window and frame solutions will make the most sense for you.
Do have efficient appliances, and solar power but still end up with a costly energy bill? This is where understanding the role of insulation and the building shell is so important.
Page last updated: 12/05/23